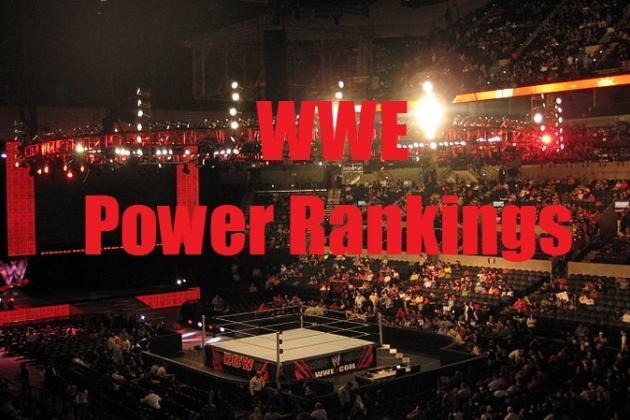 We're less than two weeks away from the biggest event in all of pro wrestling: WrestleMania XXX in New Orleans, La. And we're finally seeing the card come into clear focus. Where we once had speculation, we now have matches booked.
This past week in WWE has certainly been eventful as well. The Undertaker made a rare appearance, Bray Wyatt once again showed why he may be the best talker in the business right now and
Randy Orton
continued his march down the rankings.
More on all that in the following slides. Before we get into the rankings, here's how they work.
Holding a championship, being No. 1 contender or holding a Money in the Bank briefcase counts for much of a wrestler's ranking. If a wrestler is tied with another wrestler, any of the listed scenarios will break the tie.
Wins and losses account for much of the week-to-week movement. "Getting the better" of someone—like beating someone down—as well as "getting got" counts as well, though not as much as wins and losses. Being "over" with the fans is considered but not heavily weighted in the ranking decisions. Pay-per-view performance takes on added importance.
Only the top 10 wrestlers are ranked, and every other wrestler is unranked. Wrestlers on the "Watch List" were considered for top-10 status but ultimately were nixed. They too are unranked, and their listing is in no particular order.